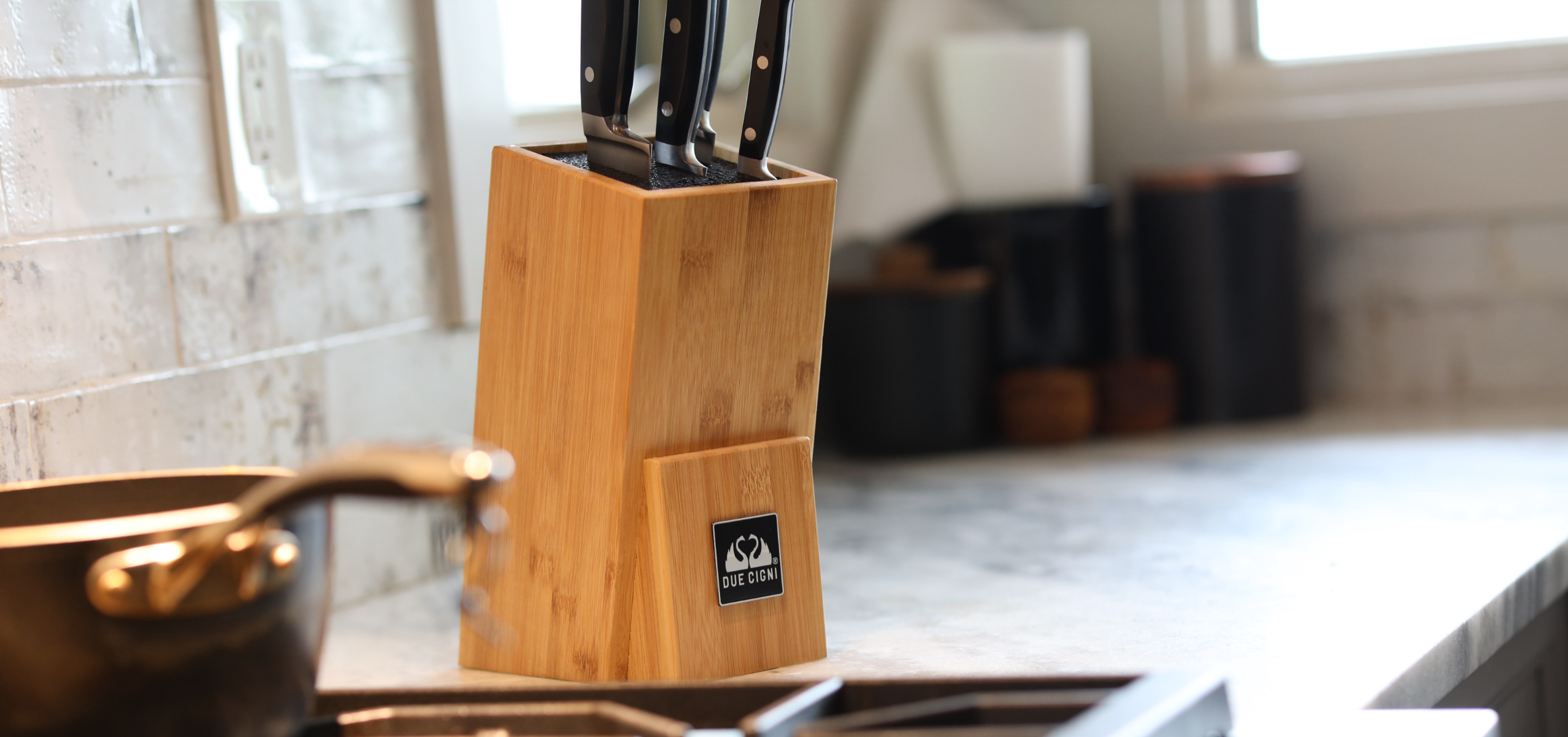 Bundles
Purchase complete sets of our knives by collection including the Coquus, Florence, Tuscany, and Basic lines of knives.
Is it better to buy kitchen cutlery a la carte or in a bundle?
When it comes to investing in high-quality knives, purchasing a bundled set from DueCigni Cutlery offers numerous advantages over buying individual knives......
With a bundled set, you not only save time but also ensure consistency in the quality and design of your knives. Each knife in the set is carefully selected to complement one another, guaranteeing a cohesive and harmonious collection that covers a wide range of culinary needs. Additionally, bundled sets often provide cost savings compared to buying knives individually, allowing you to acquire a complete arsenal of professional-grade knives at a more affordable price. By choosing a bundled set from DueCigni Cutlery, you can equip yourself with a comprehensive selection of premium knives, elevate your culinary skills, and enjoy the convenience of having the right tool for every task in your kitchen.